Estimated FedEx Ground Shipping Times

This map gives you an idea of the
shipping times of our items.

Shipping from our location at Zip Code: 45414
by FedEx Ground, in the United States.
If you would like information for shipping internationally, please contact us.
If you would like to start shopping, click here.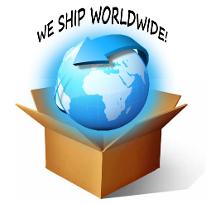 Copyright 2012 - CS

Page Updated: 12/5/12