All of our items are proudly made at our facility in Dayton, Ohio, USA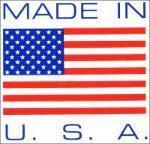 Our Mission

To reproduce and supply the best quality parts for your antique car that are equal to or better than original and NOS (New-Old Stock).


Our Policy


The Customer ALWAYS deserves quality - whether it is to manufacture high quality products or provide "hard-to-find" NOS items. Satisfaction is always guaranteed or your entire order will be refunded, including shipping both ways. Please contact us if you feel there are any problems with your order


Interested in becoming a wholesaler? Contact us now.