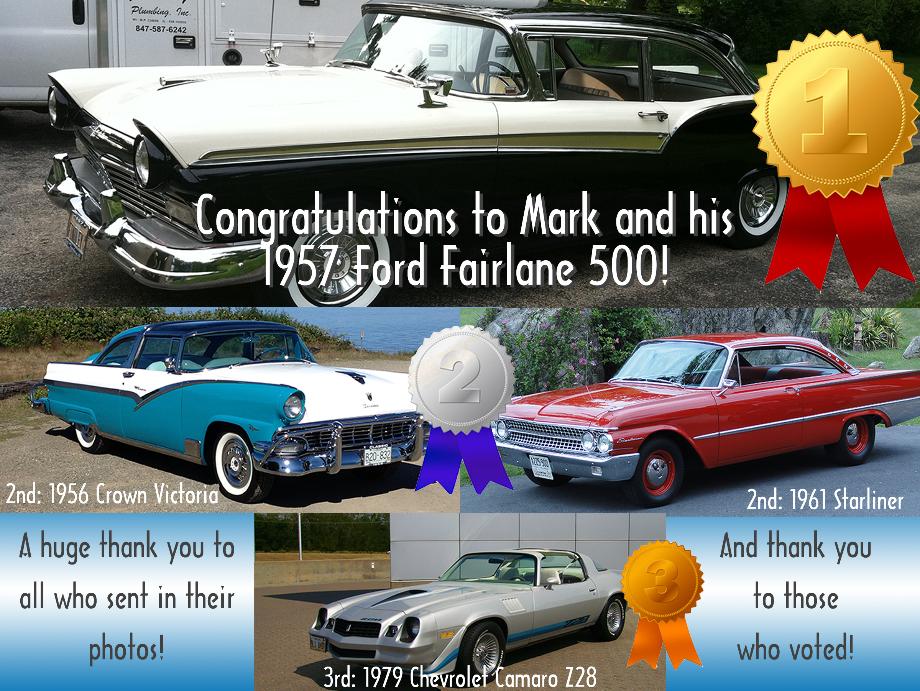 Congratulations Mark! You were our Photo Contest Winner! We now have our very own shirts with the beautiful 1957 Ford Fairlane 500 on it - We had a tie for 2nd, 1956 Crown Victoria and a 1961 Starliner. 3rd was a 1979 Chevrolet Camaro Z28. A big thanks to everyone who participated and voted! All of the cars were stunning!

Mark won a free shirt, a small gift bag and a 25% discount on his next Order!

Get your very own Burton Antique Auto Parts T-Shirt!
Click here to Shop Now!
Also on Ebay!

Also check out our
Facebook Page
!
This page was updated 1/16/14

Copyright 2012-2013 - CS